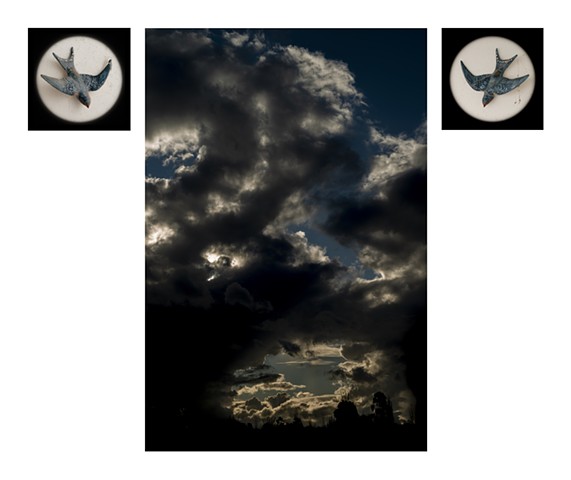 While There is Still Light - The Longest Winter
Pigment print on Canson Platine paper.
100H x 126.5W cm
2021
What did they know that we did not?
The Welcome Swallow is confused, tangled within its routine path and journey through the heavens, knowing that something in the stratosphere of the life had turned and delayed what they knew so well. Winter was more than a blanket of inky darkness and the angry clouds of tempest. What followed were the changing climate of human life where the voids of light that punch through the clouds to herald spring, also carried with them the sadness and fear of a new world. The old way of life would fade from memory, with the golden days of fast flight, bold song and sweet smells becoming the cobwebs on old dreams.
This photograph was taken just after the Covid-19 lockdown ended in my area of Tasmania, 2020. Winter seemed to drag and feel colder with uncertainty. The following migration of the Welcome Swallows and the Mutton birds were delayed that year. Many mutton birds died before arriving in their Spring home in Tasmania that year.
"While There is Still Light" was also delayed due to the covid-19 pandemic, originally planned for March 2020.